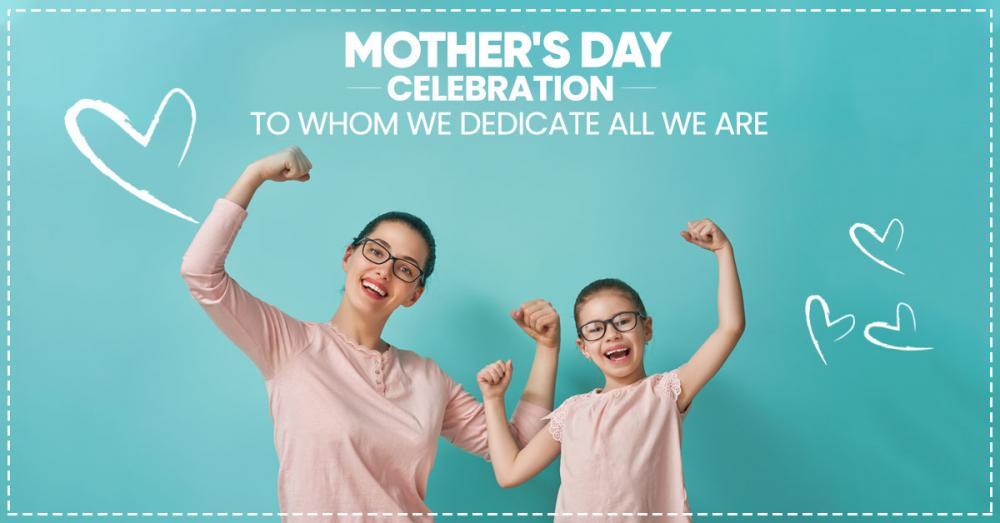 Mother's Day is fast approaching and it's a perfect day to appreciate, encourage and endorse the love for our mothers: the superheroes that nurture our homes and lives, all at once. That's right! Even though a day isn't enough to shed light on their admiration, sacrifices, and dedication in making our lives living heaven - we're still in awe of celebrating Mother's Day. Knowing that our beautiful moms deserve all the unconditional happiness in life - this day should be about their choices, moods, and preferences.
Mother's Day is celebrated worldwide with an endless zeal of confessing our love for mothers and giving something that puts a smile on their face is inevitably important when it comes to this occasion. It could be anything that helps her realize that their love has not gone unnoticed. From the first day in our cradle - a mother smothers us in their deep warmth of love and care to nurture our life to the fullest and their hero-like charisma in giving us all that we require is globally admirable. Mother's day is for women who surpass the norms and show their tremendous ability to keep the family together with their sense of love, care, and affection. It is about the single moms striving for their child's thriving future or those who plate up delicious food for us - 365 days a year.
AVAIL OUR SPECIAL DISCOUNTS ON YOUR FAVORITE GLASSES ONLINE

If mothers are angels disguised as humans then they deserve a special discount on this day. At Eyeglasses. pk - we're ensuring that no customer sweeps past Mother's Day celebration without making their moms smile with our discounted offers on trendy eyeglasses that would not only style them up but also make them realize their intrinsic value in our lives. Let's celebrate Mother's Day by acquiring the best discount offers online on your favorite frame styles with free nationwide delivery all over Pakistan. Avail special yet limited flat-off on the biggest catalog of eyeglasses online for your beautiful moms.