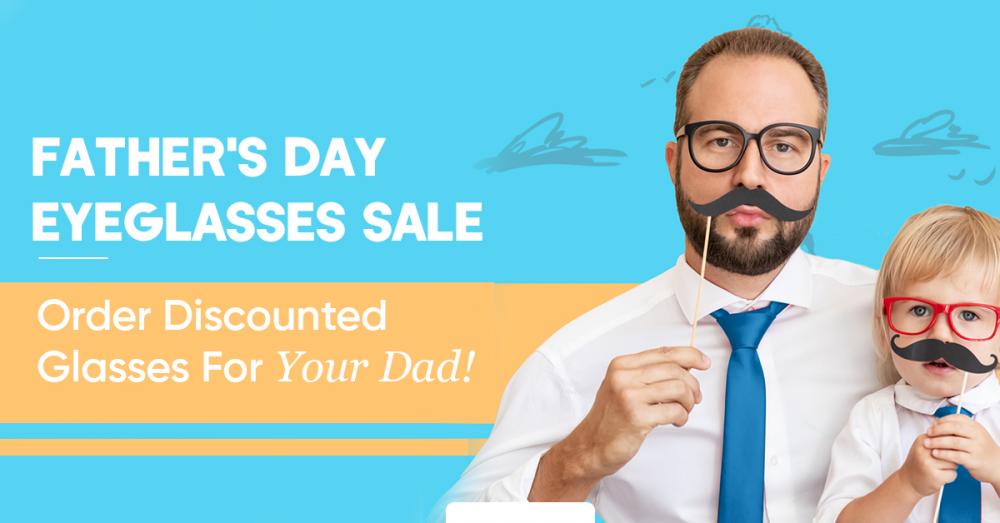 Father's Day is an annual epitome of celebrating the true sacrifices, dedication, and courteous life of none other than our dads. It rolls out on 20th June and with its growing global popularity - it has become inevitable to celebrate father's day and recognize the exemplary lives of our fathers. It is due to their giving, courteous and heroic nature that we cherish the fruit of life: from accompanying us to the first day of school or mentoring us on the first bicycle ride - a father is a source of wisdom whose light never sets out in the darkness of life.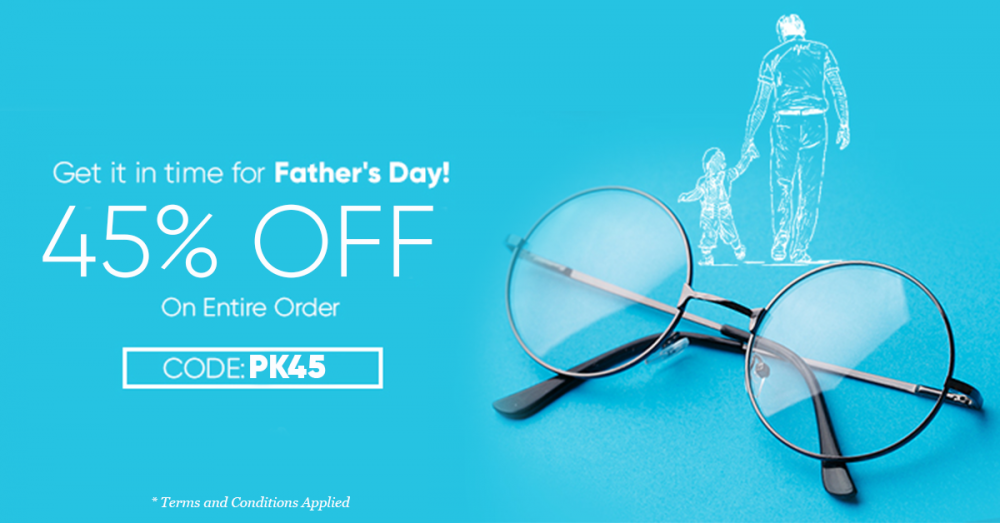 A breadwinner, parent, advisor, friend, companion, and above all - our supporter for life. Although - there are numerous ways to celebrate Father's Day the modern tradition makes it apparent that we should wish it with a gift. In this perspective, if Father's Day and eyeglasses sales online come hand in hand then it's a day made for all the dads out there. It is never too late to start the vision refinement and the fatherly styles will follow. Explore the best eyeglasses promotions on Father's Day and order the uniquely stylish dad's glasses online.
This father's day - make the most out of our eyeglasses online sale and order the best frames of glasses for your dad with 1000+ frame styles to choose from. Set out on the quest of finding the best eyeglasses promotions for dads by gifting them the prescription glasses or tinted prescription glasses with the colorful forefronts and added sun protection. Browse through the range of eyeglasses online and avail high-saving promotions and best deals on discounted prescription glasses online. Celebrate father's day with the frames that complement the sheer elegance of your dad and avail the best eyeglasses promotions online.