Introduction:
If we look at today's hectic schedules where we are spending such technological life, how would you experience if something that provides you with relief, for example, Eye-strain relief goes wrong, trapping you in the middle of the problem? In a recent study done in the USA, it was noticed that an average American could not even spend his/her day without using their cell phone. You definitely will be looking for the best type of eyeglasses, which can provide you ultimate vision with comfort, so you can continue doing your normal daily activities.
In this article, we are going to discuss the latest technology by the experts, which will definitely assist those who are fed-up from the harmful Blue Light emitted from the monitor screens.
What Is Blue Light?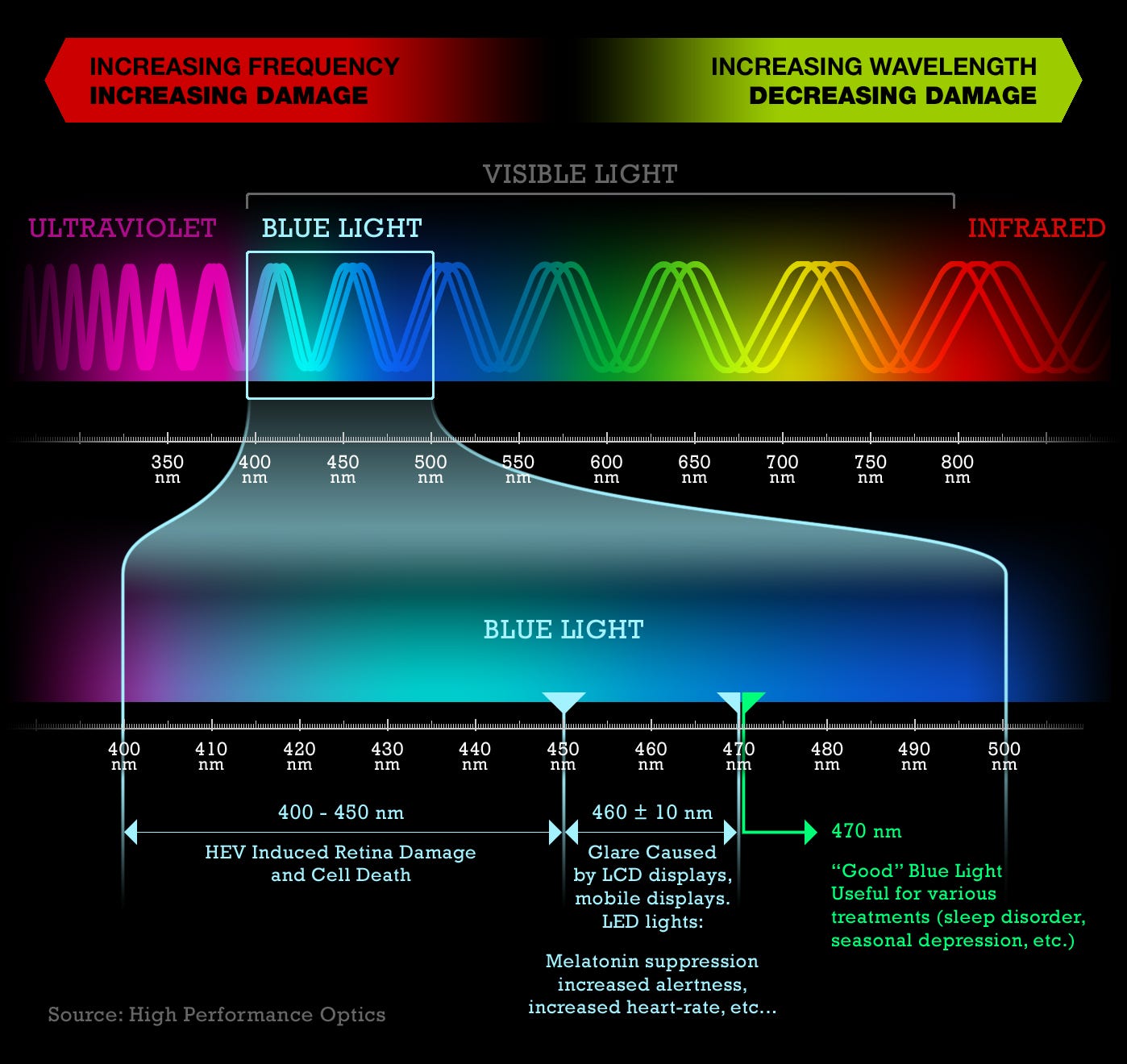 Blue light is, in fact, the harmful rays that emit especially from the digital screens such as a computer, Laptops, tablets and game stations that children usually play. It's a portion of the noticeable spectrum, and this light is found in almost every digital screen. The extreme exposure to blue light from backlit screens and synthetic lighting can be extremely harmful to our eyes. By the help of some great experts and a vast research, there are companies such as Eyeglasses PK providing you Blue-Cut Lenses that will offer you extra soothe and protection against unsafe rays.
Living In The Digital Era:
In spite of having almost all the comforts that we are obtaining by living in such a modern and effortless time where everything is easily attainable by a simple click from your mouse; we spend hours on the digital devices such as computers, watching TV, or using smartphones and Tablets. We positively tend to get the harmful effects of the Blue light emitted highly from these devices.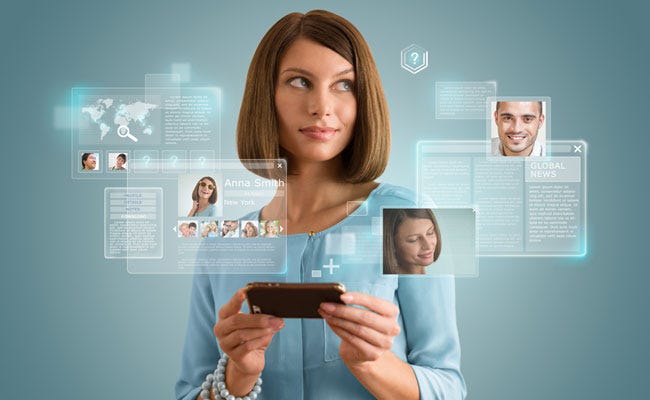 We're involved in such daily digital activities, and if such things continue so, we will definitely need some ways to at least protect our vision by using best quality prescription eyeglasses. So, it's wonderful to remain proactive and shielding your eyes from the possible damage to digital screens and blue light.
Blue light & The Macular Degeneration:
Blue light is about everywhere as sunlight is the leading source of it. So when we are outside during the day for our normal job, chances are high that to getting Blue light, and is very important to protect our vision from its exposure. Not just the sunlight, inside our home and other places, men has created sources of blue light that include LED lighting and televisions screens on which we spend hours every day and the risk of the exposure becomes higher.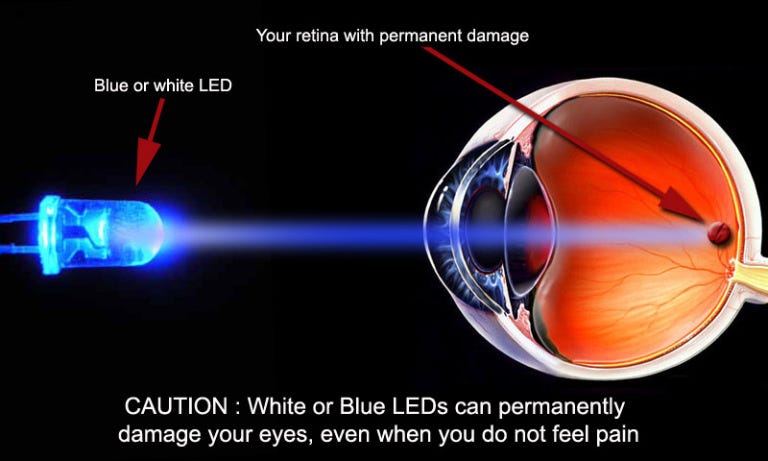 The blue light actually enters to the retina of the eye. Studies have shown that higher amount of such exposure to blue light could become the reason of damaging light-sensitive cells present in our eyes. This is the reason that most people are highly involved in eye-related issues such as macular degeneration, which can result eventually in permanent vision loss.
Children and The Digital Screen:
Nowadays, kids are almost growing around highly harmful emitting rays by digital devices, and our kids are extremely using such devices from the very young age. This becomes the root to develop many dangerous diseases and even creates the risk for long-term vision problems.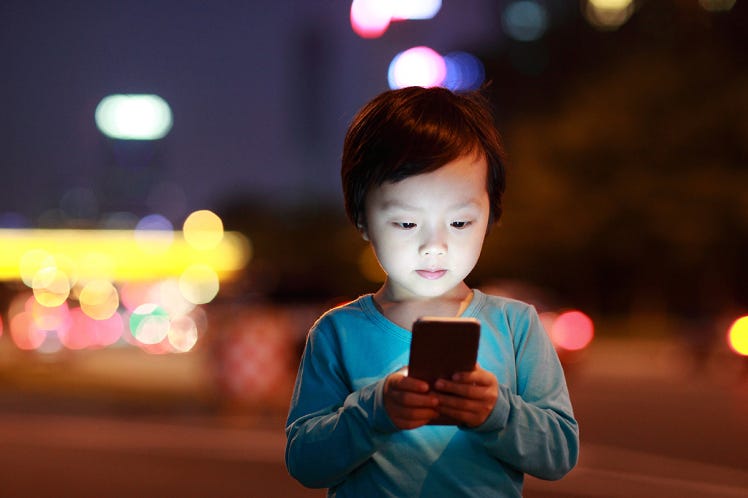 While in adult people eyes, which comprise pigments offering them some shield against harmful rays; kids on the other side are at high risk of developing diseases, and is very vital to defend from hazardous blue light. By using the Latest Blue Cut Prescription Eyeglasses available for men, women, and children, you can also reduce the chances significantly to mounting such problematic conditions.
How To Protect Your Eyes From Blue-Light?
As living in the 21st century means too much of digital usage, which impacts vastly to our vision; we need to take every possible measure to reduce the chances of getting Blue Light by taking these easy steps. 1. Reduce Brightness:
Correct the brightness of monitor screens by glancing the device's control setting. A brightness in the range of 40 to 60 percent is considered best as it does not reflect high density to your eyes, which are harmful in a long run.
2. Adjust Your Screen:
Whether using your personal computer or watching any large LED screen at home, adjusting the correct angle is very essential. The preferred and recommended adjustment is considered as directly facing your face and a little below the eye level. When it comes to the smartphone, keep some distance from the eyes and as mentioned, adjust your eye level.
3. Limit the Time Spent in Screens:
It is best to limit the amount of time consumed on the digital devices. It has been observed that people who just spend two hours daily looking at a digital screen are likely to go through eyestrain and vision weakness.
4. The 20-20-20 Break:
To maintain the best vision, it is suggested that in every 20 minutes, take a short 20-second break, and look at the objects at least 20 feet away from you. This delivers a great comfort and you don't feel the strain in your eyes.
5. Wearing Computer Blue Cut Eyeglasses:
The Latest Blue-Cut Prescription Eyeglasses assist in almost diminishing the Blue rays from the digital devices, offering great relaxation to the eyes. Always make sure to wear only best quality glasses that some of the best companies such as Eyeglasses PK is offering at the best prices.

Eyeglasses for Men and Women has always remained a great element since beginning, and the latest Blue-cut technology in the prescription eyeglasses has made it extremely wonderful to remain much secured from such harmful light. So, take care of your eyes as the world is simply a dark place without these precious belongings.

SHOP ALL FRAMES HERE