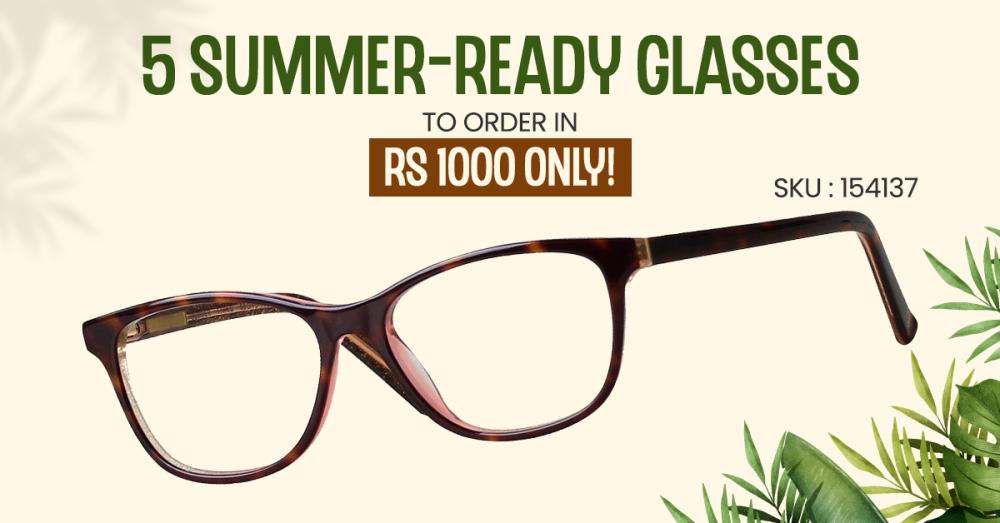 Summers is here and the sun's blazing in full strength. What's the solution? What we can do is possibly save our eyes from the harsh UV and UVB rays that the sun forces us to stare at during this hottest month of the year. But - considering vision protection is just one side of the coin - how about we take this opportunity to style our faces up too? Explore the 5 summer-ready glasses that we can modify with sun-blocking tints and great comfort!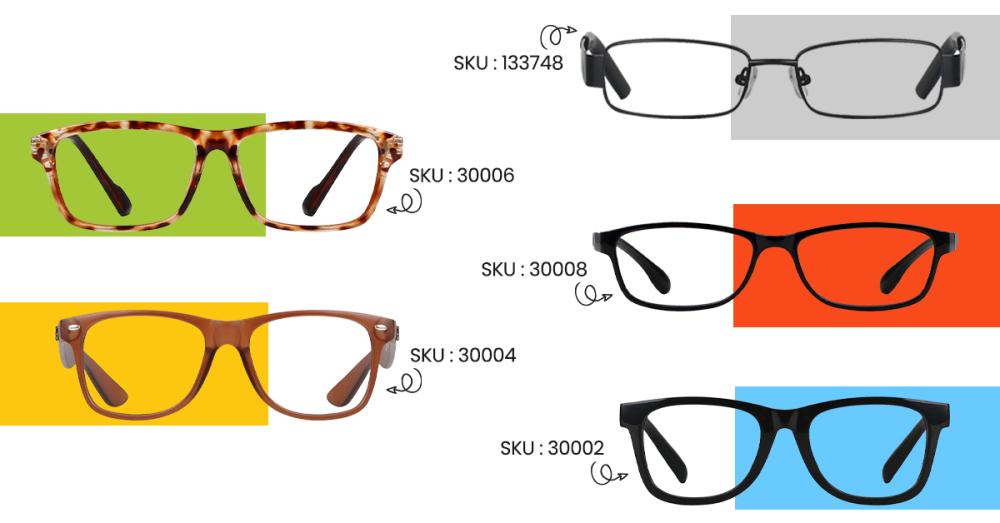 Get Bold Rectangles - Order 30002 Glasses
The bold rectangles take the sunlight by storm. Engineered with a sturdy dark body, these frames offer a great look under the blazing sunshine. Built out of high quality acetates, the new 30002 Glasses contour your face with its attention-grabbing bold look!
Incorporate A Sharp Look - Get 30008 Amigo Glasses
The amigo eyeglasses offer a simplistic yet innovative eyewear look. Exhibiting a regular black color with lighter tones, this frame is great for accentuating the face and making it twice as expressive. Order the new Amigo 30008 Eyeglasses and beat the summer heat.
Redemption In Red - Get 30004-C Rectangle Glasses
Summer is all about bright glares and colored eyeglasses. Get spotted more with the new 30004-C Rectangle Glasses built out of high quality plastic and a sturdy look for a funky summer retreat. Available in 2 colors, the new 30004-C Rectangle Glasses offers comfort and stylistic output with its decorated rivets that sparkle its class.
Tremendous Tortoise Shell - Get 30006-C Eyeglasses
Tortoise shell is a famous eyewear pattern that is making waves ever since. Why not try its new 30006-C Eyeglasses variant? Easy on the eyes and stylish on the outlook, the new 30006-C Eyeglasses exhibits a flat glasses shape with dark shaded temples. Get the new 30006-C Eyeglasses for added comfort and styles.
Sleek Treat For The Little Ones - Get 133748 Kid's Eyeglasses
Finding the ideal kid's eyeglasses is twice as hard for its specific characteristics. But the 33748 Kid's Eyeglasses is an all-rounder frame with a sleek exhibition. Great for shaky movements and vision precision. Get 33748 Kid's Eyeglasses online.