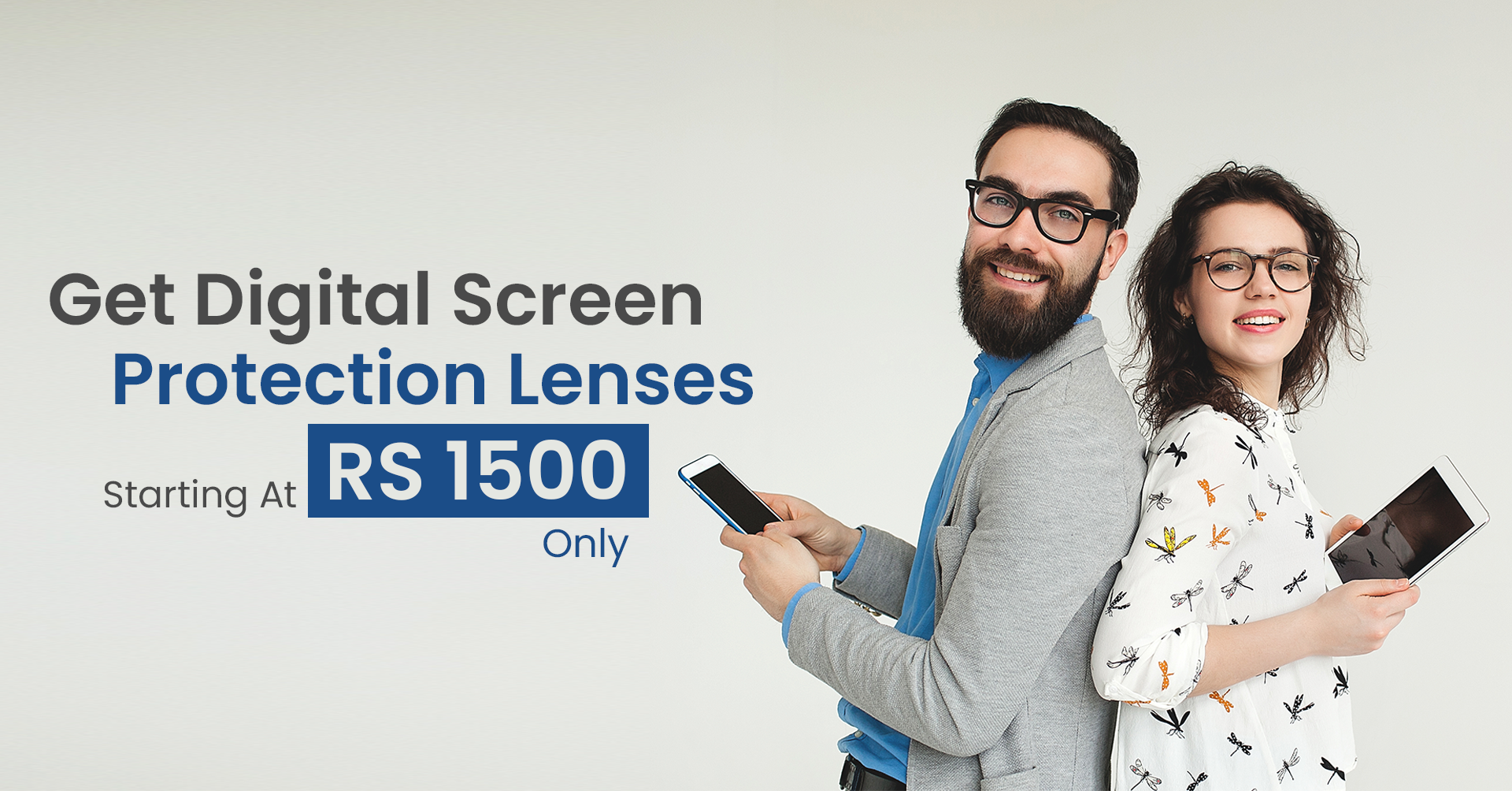 Save your eyes from the faze of the light-emitting
modern devices with our special blue-cut glasses.
THE BLUE LIGHT - WHAT WE NEED TO KNOW?
Blue Light is a stream of electronically produced High Energy Visible Light which emits from the electrifying color display of multimedia devices. As it gradually diminishes your gifted vision during the screen time, the blue light also makes your eyes work harder than their natural ability. This artificially backed hazardous light is present all around us. Whether it's a morning news on the TV or a late-night gaming session with friends, the blue-light rays quietly damage your vision at all age levels.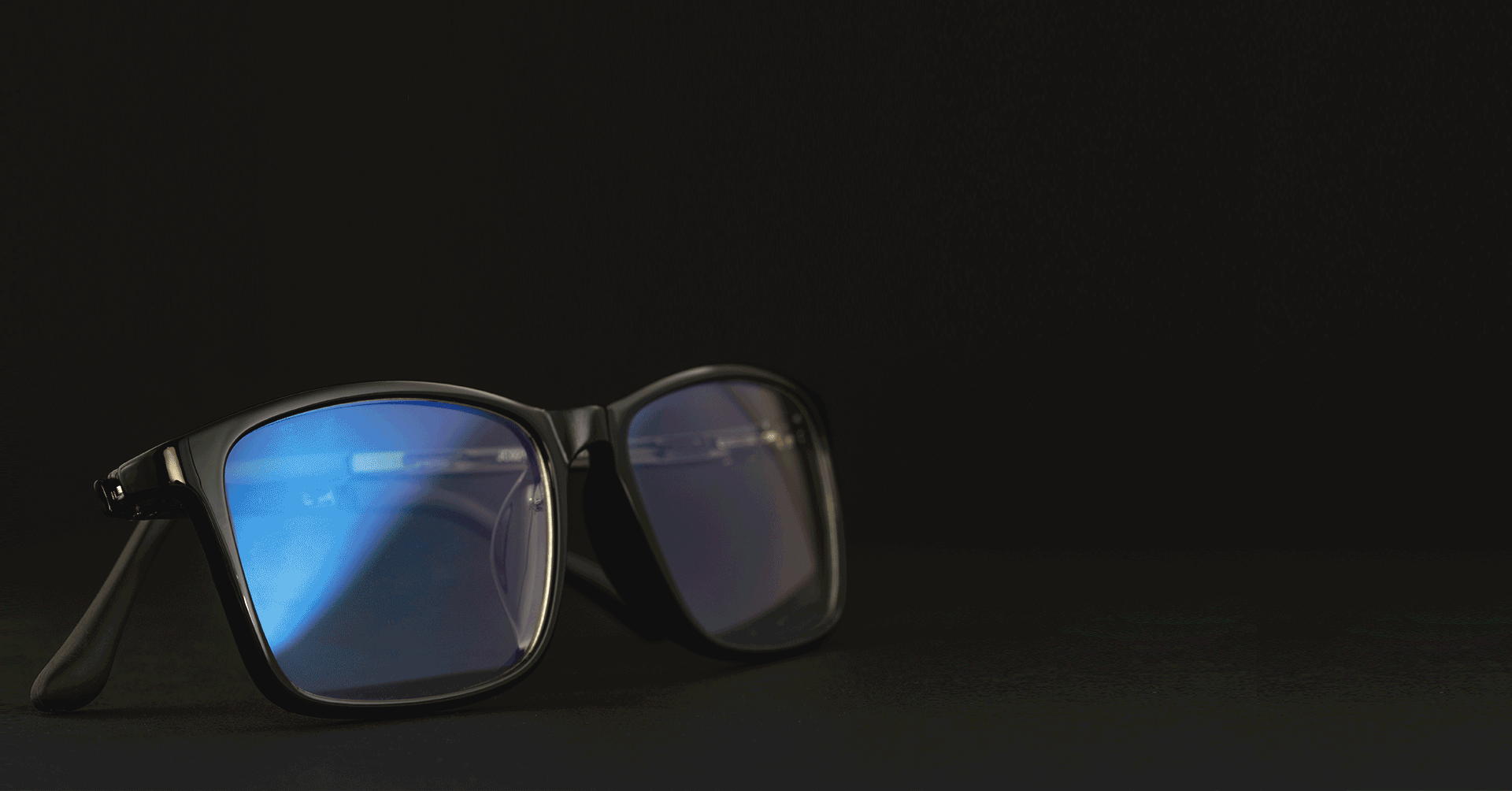 HOW DOES BLUE LIGHT AFFECT YOUR VISION?
Our modern life keeps us immersed in the never-ending use of multimedia devices. What we do not acknowledge from the evolving landscape of technology is that the pleasantly colorful screen time gives our eyes exposure to the blue light disguised in smartphones, tablets, computers, and gaming consoles. Now decide - would you let blue light cause sore eyes, headaches, and digital eye strain or use our result-proven digital screen protection glasses for optimal vision?
HOW TO ORDER THE BLUE LIGHT BLOCKING GLASSES ONLINE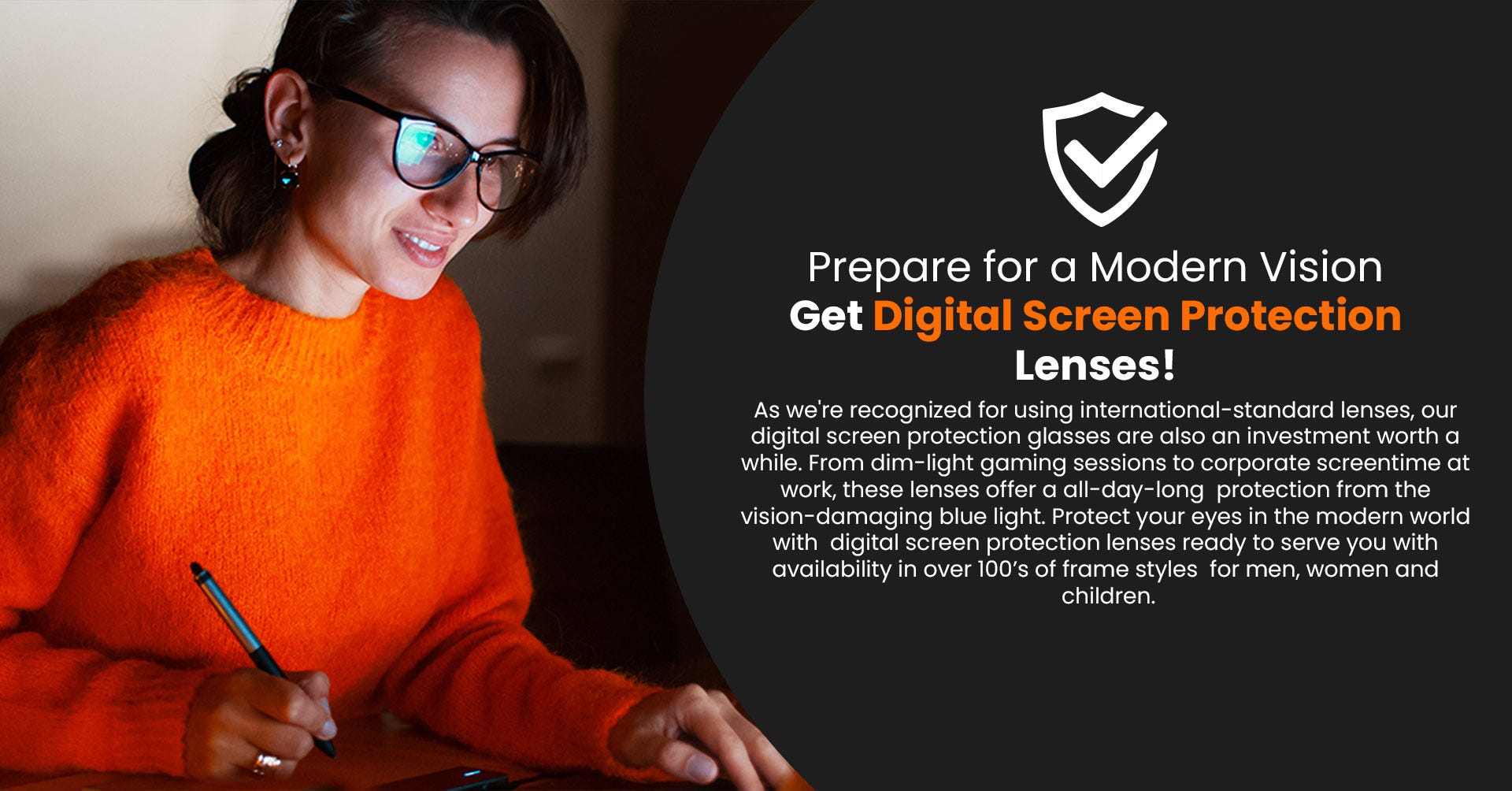 Order Men's Eyeglasses

Order Women's Eyeglasses
ALL ABOUT THE DIGITAL SCREEN PROTECTION!
Is it possible for kids to maintain their early-age vision with digital screen protection glasses?
Yes - definitely. Since kids follow a fragile vision that requires more attention while growing up, it's best to pair their glasses with the blue-cut lenses and let them enjoy the world of multimedia. Save your children from long-term vision damage.
Can I wear my digital screen protection glasses for the whole day?
Yes - it only blocks the harmful blue light from the multimedia devices. Apart from this, the comfort of your glasses remains supreme and you can wear your pair for the whole day.
How can I make sure that my glasses have the blue-light blocking potential?
Although, it's difficult to distinguish between digital screen protection glasses and a nondigital screen protection pair. But, as soon as the blue light passes your lenses, the tints begin deflecting the rays. Still, the best way to ensure that you have blue-cut glasses is to order a pair specifically.
Can I get digital screen protection glasses in all sizes and styles?
Yes - we offer digital screen protection in all frame styles and sizes to fit your needs.
How can I order Blue Light Digital Screen Protection for my glasses?
Visit www.eyeglasses.pk to select a frame. Go to "Select Lenses" and choose "BLUE CUT DIGITAL PROTECTION" under the "Coating" tab. Enjoy nationwide and same-day delivery!
Friendly Return Policy
No Questions Asked!