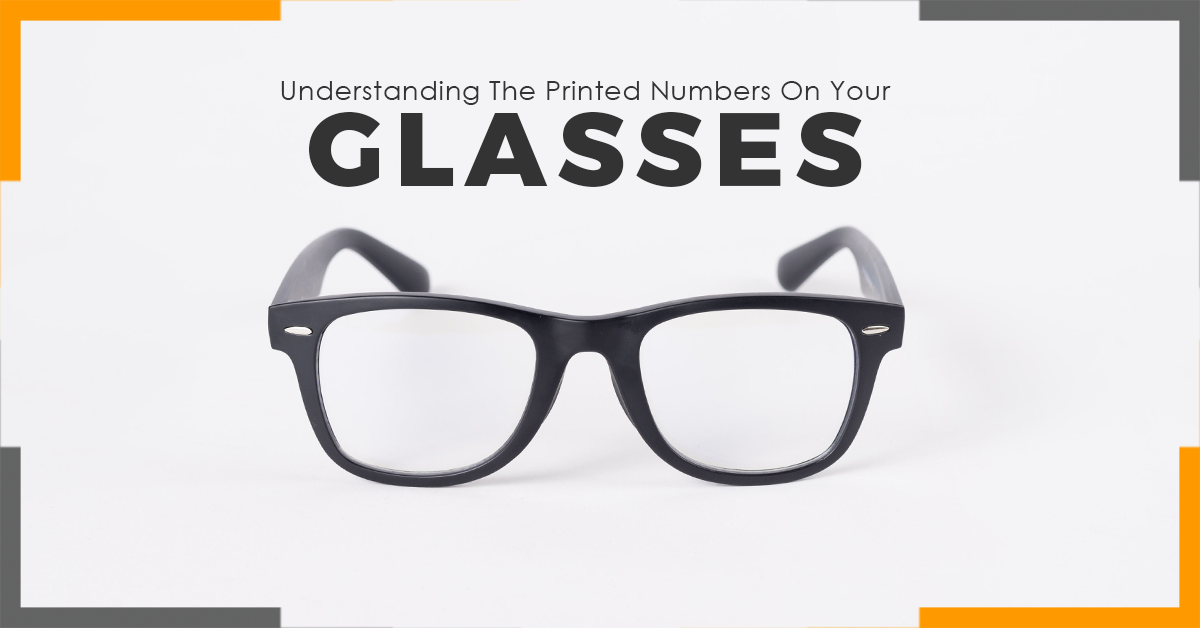 Is an eyewear frame making you go head over heels with its looks? It's not necessary that the most looked at pair also gets to fits you well and offer comfort to the fullest. Why? Because, It comes to the size of the glasses. Since there are numerous frame shapes, styles and sizes up for grabs online and in stores, it has become extra important to realize what our face may cater to. Be it small, medium or large, as long as the temple-length, bridge-width and lens height is taken into consideration, the frame is ought to offer the best fit. This leads to the understanding of the printed numbers on your glasses that represent the size. Also, such values genuinely help in opting for a new frame.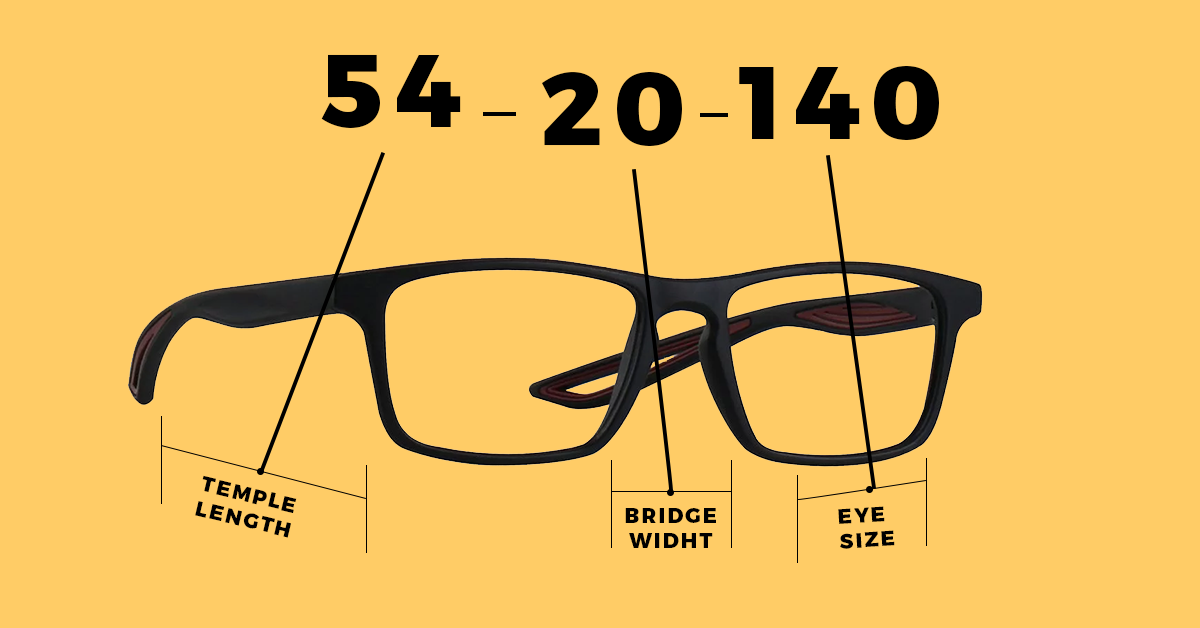 Let's understand the message behind the printed numbers on your glasses and catch on with their insights:

1) The Eye Size (40mm To 60mm):
Laced with its own significance, the eye-size is the first value printed on your glasses. It's a horizontal measurement of the width that make up the frame lenses. Depending on the frame style, the eye size may vary since some lenses are wider, others are taller respectively. Note that the eye size is numbered initially and stays around 40mm to 60mm.
2) The Temple Length: (120mm To 150mm):
The most notable measurement in frame dimension that start from hinges and end at the tips is the temple length. It's the stem of the glasses and responsible for tightening and loosening of the frame from the back of the ears. Since the temples are responsible for controlling the side grip, measuring their length is an inevitable part of buying glasses. Usually, the temple length is in between 120mm to 150mm, depending on the frame size.
3) The Bridge Width: (14mm To 20mm):
The bridge width is the total distance that each eye lens shares respectively. It can also be labelled as the gap between one eye lens to another. Generally, it's in 19mm, however, other bridge sizes can be in glimpses. It elaborates the dimension of the nose grip since bridge width is relative to it. It is imperative to get the bridge width right for a great fitting.
More Information:

Despite developing the understanding for bridge-width, temple-length and the eye-size, the frames may still exhibit a couple of text sprees that originally represent model and color.
Although, the foundations of the frame sizing is laid around these 3 measurements. Still, some frames may offer different fitting under the same sizing. This is justified with differently styled frame styles such as Cat Eyes or Browlines.