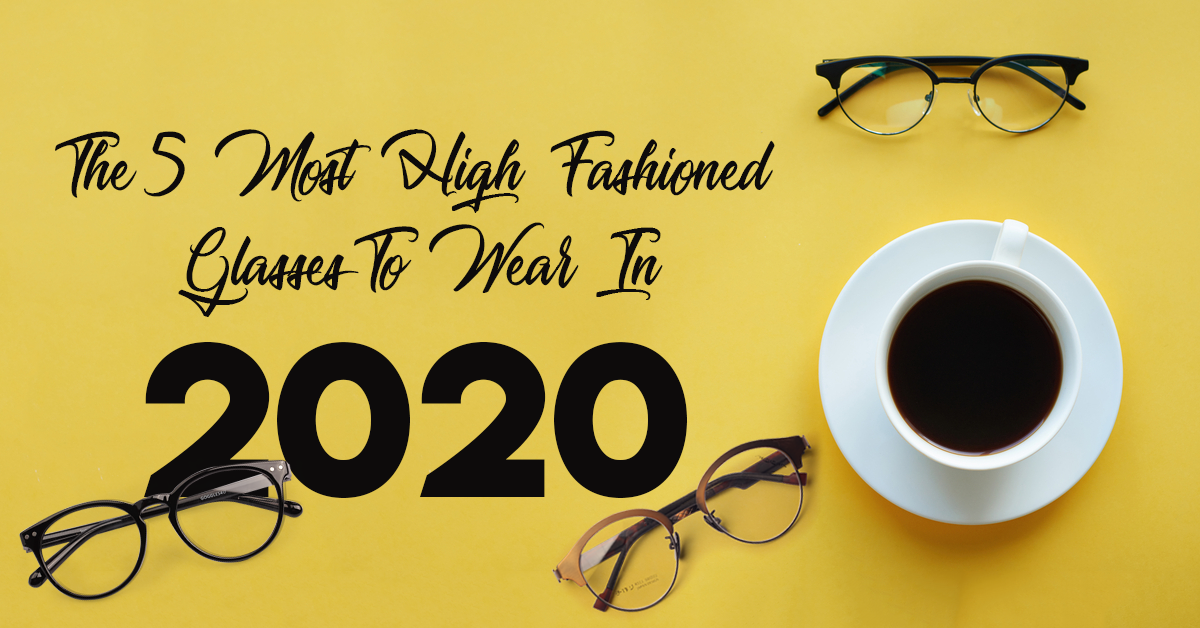 We've already bid farewell to the trends & styles of 2019 with an intent of following the latest fad from 2020. That's right! The calendar year emphasizes heavily on what to wear and what gets retired. Likewise, the new year has begun with a buzz of new high-fashioned glasses. The ever-changing eyewear domain is welcoming new colors and styles with indications that 2020 will be the year of solid colors and mildly thick glasses. Explore the 5 most high-fashioned glasses to wear and flaunt in the new year of 2020.

Get 132222-C Glasses Online:

In 2020, the aesthetics of the acetate will have a high buzz. This latest trend has been proven by 116651-C ROUND EYEGLASSES. Engineered with round lenses, this frame offers a feel-good vibe with solid-color simplicity. Made with high quality acetate, the 116651-C frame is ready to embark on the new year trends.
Get 116721-C Glasses Online:
Let's step into the revolutionary year for eye wears with the new 116721-C Browline Glasses. This frame is inventive by concept and super sophisticated by its colors. The 116721-C BROWLINE EYEGLASSES offers a hands-on comfort with a semi bold structure and rivets. Get 116721-C BROWLINE EYEGLASSES in Black- Silver at Eyeglasses.pk.
Get 120933-C Glasses Online:

The best part about drifting into the trends of 2020 is the revival of translucent frames. That's right! The new 120933-C ROUND EYEGLASSES is all set to rule the wardrobe in 2020. Made with acetate, this frame offers a see-through display with a saddle nose bridge. As for the breakdown, the new 120933-C ROUND EYEGLASSES are comfortable, stylistic and durable in many ways.

Get 132514-C Glasses Online: