Mother's Day 2020 - Celebrating The Dearest Souls At Eyeglasses.pk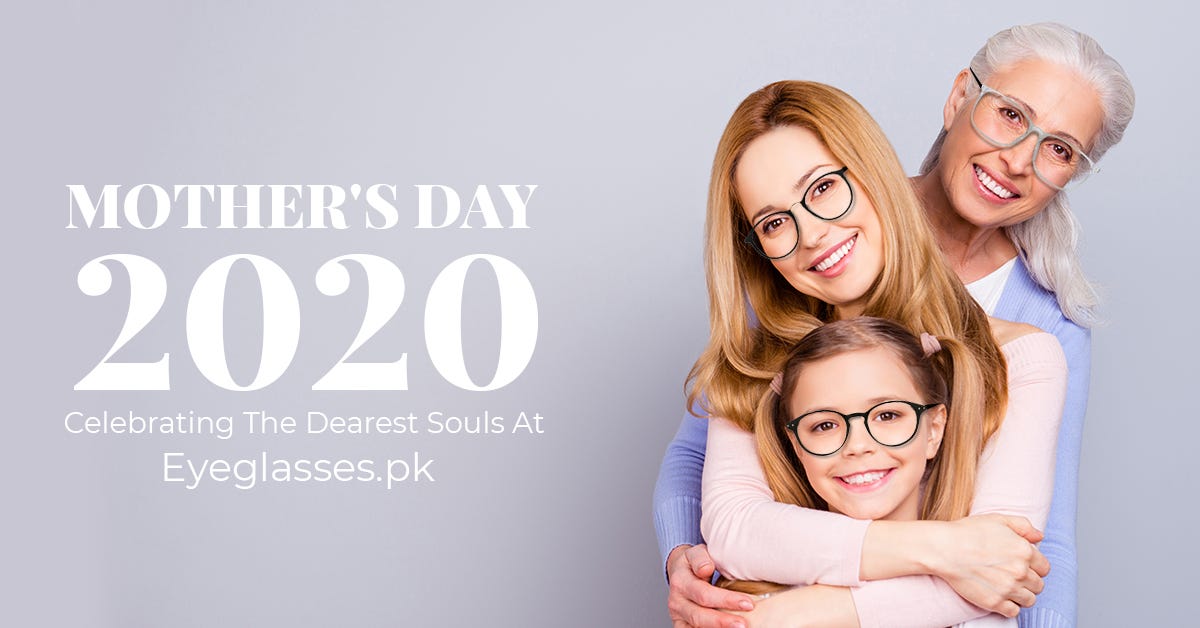 It's safe to say that a mother sacrifices her own life to nurture growth and worldly happiness into us which goes beyond a day of limited celebrations for them. Their resilience, confidence, and kindness towards their children follow a seventh-heaven status as a mother is the most caring soul a person finds during their lifetime. There is no substitute for their endless care and love as a motherly love is unconditional and does not ask to return the favor. Most importantly, a mother is an advisor, friend, guardian, and someone to rely on.
Whether it's about setting up a hot plate exclusively from the kitchen or escorting us on the first day of school, a mother revolves around her angelic characteristics that are rarely seen in other relationships. Every year, the whole world celebrates Mother's Day and reminisce the care, warmth, kindness, and compassion which keeps the children going in the society. If it weren't for their matchless gestures warped in kindness, this day would not have received an international traction.
Mother's Day 2020 - Gift Your Mom A Hearty Pair of Glasses Online: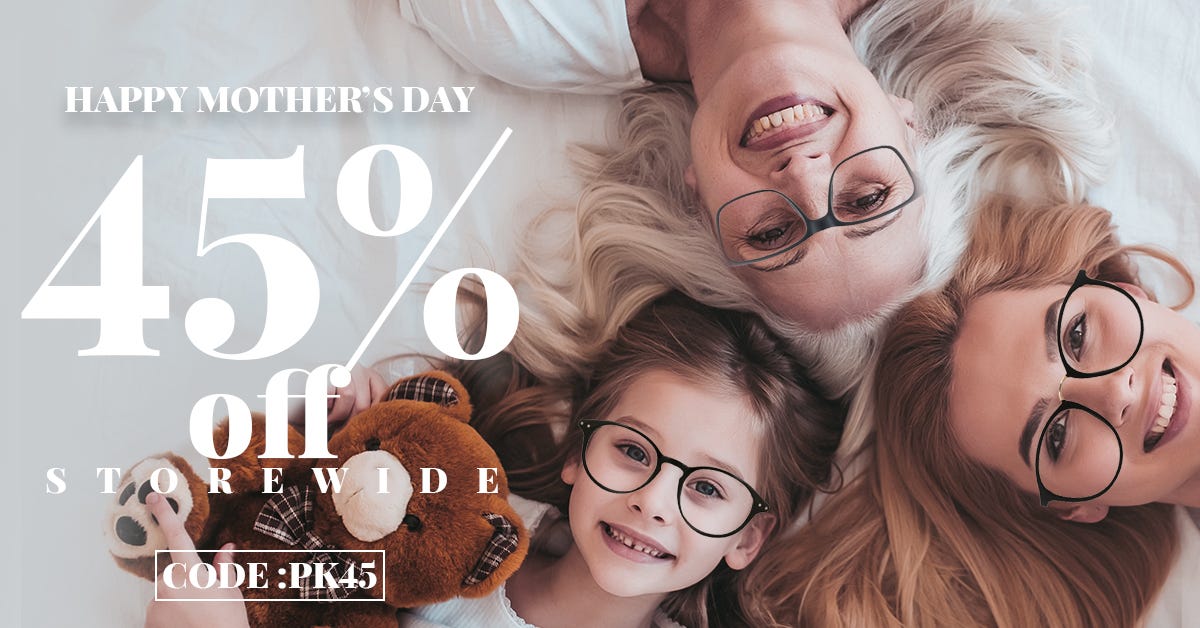 Since Mother's Day is about appreciating and making the dearest souls smile, it's time to send a hearty gift to yours at Eyeglasses.pk. Whether it's the bold cat eyes or the sleek rectangles, there are numerous frame styles that deliver a jolt of happiness when it comes to coating your blissful relationship with your mother. Explore the best-priced glasses made acetate, metal and mixed materials with 1000's of colors to start with. Celebrate Mother's day with Eyeglasses.pk.