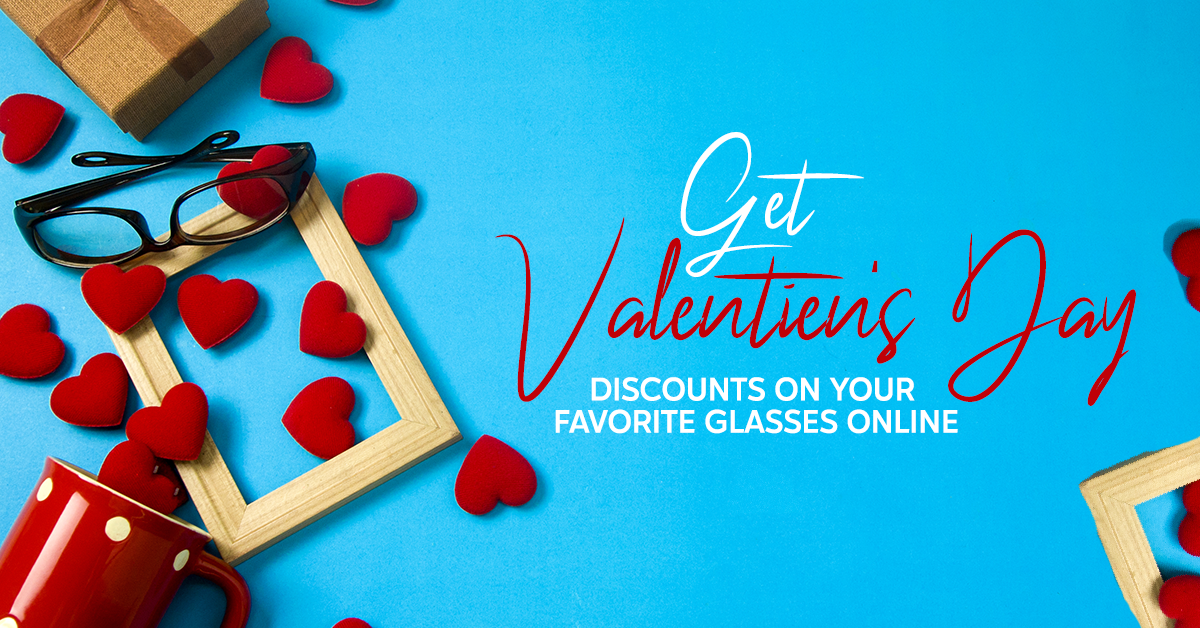 Valentine's Day is about spreading happiness, sending gifts and planning date nights with the loved ones. However, the spark doesn't end there as retail stores also realize that most importantly, this day is about attaining the liberty to shop your loved one's their favorite items. Be it a limited-edition handbag or the super stylish glasses they flaunt, Valentine's day is a 24-hour confessional period of the love for those who make up our world. This valentine's day - add more confessions to your day and cherish mega discount offers on the latest eyeglasses online. Send glasses to mom, dad or simply to your beloved one. Explore best valentine's day glasses with 100's of frame styles online.
Valentine's Day - The Fun Facts:
1) It is said that 36 million chocolate boxes are sent as a gift on Valentine's Day worldwide.
2) Valentine's day also opens up the biggest greeting cards sale for one day worldwide.
3) Parallel to romantic confessions, this day also fascinates the retail brands for offering mega discounts.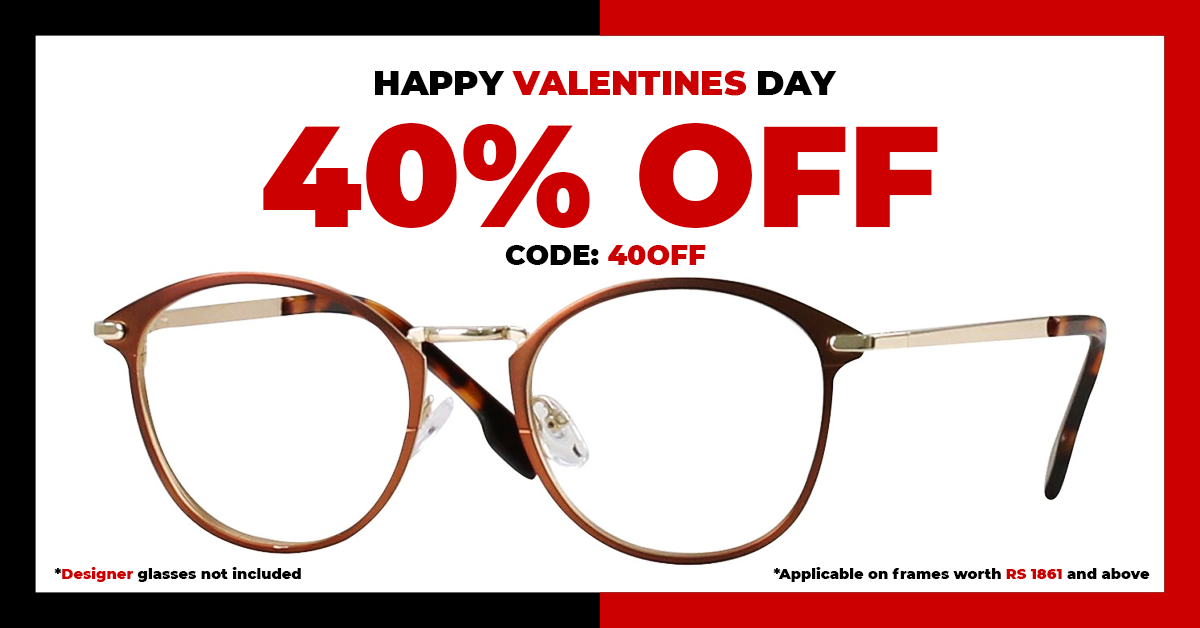 Valentine's Day - Get 40% Off On Your Next Pair At Eyeglasses.pk