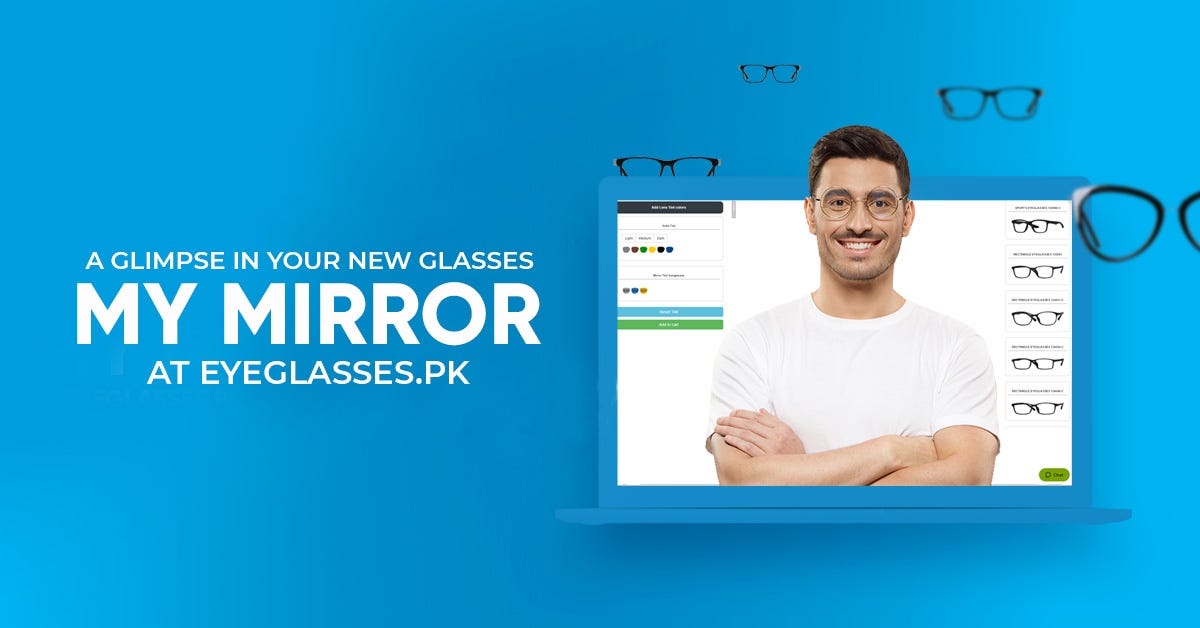 Buying glasses online is quite fun, interactive, and secure which eventually saves you money and time. However, over the years, one of the longest-running customer concerns is the inability to preview the chosen frames on themselves, leaving them skeptical of what may arrive at the time of doorstep.
Comparing it directly with the buying experience we get at eyewear stores, it is an element of insecurity for those ordering glasses online. Whether it's the cat-eye glasses with an era-long style or the revamp of square frames, choosing your glasses with the virtual preview doubles your confidence in buying your eyewear online.
Now - buying glasses online is as promising & rewarding as from the eyewear stores with our new "MY MIRROR" feature, allowing customers to grab a preview of their glass-worn shot with a rewarding virtual feel. My Mirror brings you a ton of features to utilize such as "Lens-Tints" and "Frame Shapes" for confident online shopping.