5 Glasses that make you look Smarter on your Interview Day
Fashion and professionalism share a long bonding in history. We adhere to our corporate rules that flow out of work environment and still want trendiness to flare our persona without breaking the office boundaries.
Likewise, the interview is the stepping stone where the first impression makes or breaks the job opening. Despite having full attention on documents, recruiters also recruit through fine subtleties that men and women exhibit with their attendance.
Looking for a pair that disperses elegance, class and provides an edge in clearing your interview?
These 5 glasses have the essence of converting dull interviews into strong, intellectual meetups.
1| The Shiny Metal Brown Rounds
The Shiny Metal Brown frame impresses the recruiter's eye with dual-color decency and captivates the mind with a magnificent lifted nose-bridge. This frame is delicate in structure yet surreal in design, exhibiting a hue of colors blended with shade flicks. Purchase this frame and ace all interviews under the best conditions. 2| The Garnet Red Rectangles
The Garnet Red Rectangles offer bold frames and thin, smooth temples to balance the corporate equation. It exhibits a modern take sketched on the classical design with a standard nose-bridge and subtle upper curves. This frame produces a red radiance and delivers a pure interview persona with black eminent temples. 3| The Matte-Black Retro Browline
This frame holds mastery when it comes to interviews and attending prolonged ballroom meetings. It's a winner for all corporate individuals who thrive and clutch on better future opportunities. Presenting an iconic browline style, this frame exhibits bold aspects with minute texture on the temple arms. It delivers a balanced look with elegance shimmering out of a dark black scheme.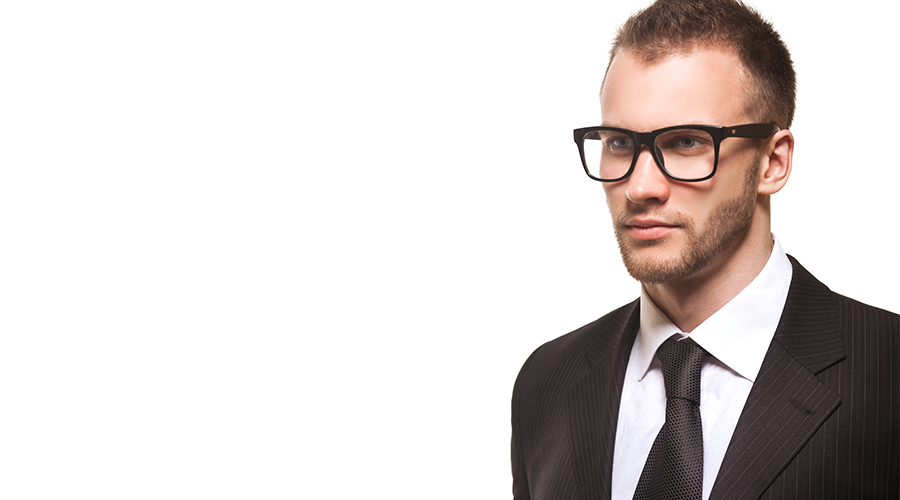 4| The Matte Tortoise Rounds
The Matte Tortoise Rounds is a woman's favorite pick with delicate, fine-textured round curves accompanied with a thin nose bridge. It accentuates with an intellectual charisma and embellishes our persona with that of a calm and composed employee. Wear this frame and dazzle the headhunters with its captivating colors and subtle goodness.
5| The Black Brown Browlines
The Black-Brown brown lines is sleek, voguish and offer eminence with its color scheme. It startles the recruiters with a delicate existence, arched nose bridge, and the dark upper frame cap. This frame has the prowess to make us stand out in casual and semi-casual attendance. The Black Brown browline is considered an exotic pick with best-in-class silver and black prominence.